"It's nice to see that thanks to Edward Mayer's noble endeavours in revising the English texts, without even mentioning your own hard work, the web-site designer's' goodwill, and Igor Fefelov's as well as my own efforts, some Russian-language information will see the world. Thank you very much indeed for tearing down this linguistic Berlin wall."

Dr. Jevgeni Shergalin
zoolit@hotmail.com
11 April 2006

"I would like to thank you for the effort you have invested in creating this very informative web site. It is the best site I have found so far on the Common Swift, or indeed on any bird species."

Tarja Pajari
Student in the university of Turku, Finland
6 March 2006



"Je profite de l'occasion pour vous témoigner de l'admiration que j'ai pour votre extraordinaire site web sur le Martinet noir!

Recevez mes plus cordiaux messages."

Bernard Genton
1173 Féchy
Suisse

14 March 2006

"How similar the Common Swift nestlings are to Chimney Swifts (a swift is a swift...)! However, there are some distinct differences. In Chimney Swifts, the feathers around the face are the last to develop -- leaving a "frosty-faced" appearance. Also, the primaries of Chimney Swifts apparently stay in sheath much longer than those of Apus apus.

Thank you very much for the great developmental photo sequence -- you made our day in these swiftless months!"

Best Regards,
Paul and Georgean

Paul D. and Georgean Z. Kyle
E-mail: DWA@austin.rr.com
Driftwood Wildlife Association
1206 West 38th, Suite 1105
Austin, TX 78705
phone / fax (512) 266-3861
Visit our web site: www.chimneyswifts.org
Sun, 28 Nov 2004


"In my childhood I had to go to the library to check about this name but now I had just to type it in google. I also learned about this bird especially from the wonderful website of Ulrich Tigges from Berlin, a Swift fan, who worked hard to translate the site to 11 languages, including Hebrew, and the more I read the more I realize how much the big things can be hidden from your eyes."

Gabi Nitzan
Animal Planet
Yediot Achronot
28 May 2004


"Greetings from Turkish Bird Research Society! I will try to take down notes of Common Swift arrival dates after finding out this incredible website of yours."

Ms. Ozgur Kesapli Didrickson
Assistant
National Ringing Scheme
Turkish Bird Research Society
PK.311 06443
Yenisehir/Ankara/ TURKEY
29 Apr 2004


"Como dice el dicho, quien encuentra un amigo encuentra un tesoro, y aquellas personas especiales que admiren a los vencejos son por naturaleza mis amigos. Ustedes son los primeros que encuentro. Felicitaciones y gracias por construir este lugar de encuentro."

Neto
Quito - Ecuador
E-mail: rzurita@uio.telconet.net
08 December 2001


"Congratulation for your wonderful internet "nest" of APUS."

Claudio Carere
Department of Animal Behaviour
University of Groningen
Kerklaan 30
P.O. Box 14, 9750 AA Haren,
The Netherlands
Phone: +31 50 3637850
Fax: +31 50 3632148
E-mail: c.carere@biol.rug.nl
05 November 2001


"I am extremely impressed by your amazing website on the Common Swift. I have been running a Swift Conservation Project for the Sussex Ornithological Society in Southern England for several years, and also promoting Swift conservation through my work as a local authority (County Council) ecologist.
I have gleaned a lot of very useful information from your website. It is great to learn what is happening in other countries."

Graham Roberts
Sussex Ornithological Society Swift Project Co-ordinator
Drayton
Portsmouth
England
22 October 2001


"Thank you for a wonderful web page. We work with Chimney Swifts (Chaetura pelagica) in Austin, Texas USA and also have web cam. We hope you will visit our site."

Best Regards,
Paul D. and Georgean Z. Kyle
North American Chimney Swift Nest Site Research Project
Driftwood Wildlife Association
1206 West 38th Street, Suite 1105
Austin, TX 78705
(512) 266-3861
http://www.concentric.net/~Dwa
16 June 2001


"We have read some chapters with interest, we can agree with the hand rearing instructions totally!
We have been rescuing hundreds of swifts (apus apus and apus pallidus) for years and we find really satisfactory to feed and free them!"

Kind regards,
Paola Verganti and Guido de Filippo
lacmi@anticaccia.it
06 June 2001



"The website about the Common Swift (Apus apus) is very beautifull but it need more photos about the Apus bird."

Humaid Al Mazrooie
04 June 2001



"Ce site est décidément très complet."

Sylvain Delaloy
27 Mar 2001



"I am a big fan of swifts from watching them at the Holy Western Wall, but untill I found your web site yesterday I knew almost nothing about them.

Thank you for your web site. It has taught me a lot, and I hope to learn more, and maybe contribute something."

Rabbi Yosef Cornfeld

25 Mar 2001



"Congratulation for your excellent site."

Antônio Silveira
Programa Ambiental: A Última Arca de Noé
www.aultimaarcadenoe.com
13 December 2000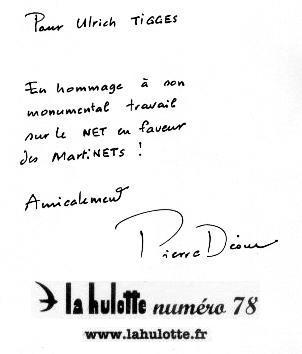 "Superb website! An excellent resource, especially the bibliography."

Nick P. Williams
Department of the Environment, Transport & Regions
Bristol, UK
5 June 2000


"Eine wunderbare und sehr informative Webpage. Herzlichen Glückwunsch und
weiterhin viel Erfolg! Wir werden diese Seiten gerne weiterempfehlen."

Roland Schlegel
"Ornis"-Verein Annaberg e.V.
Birding: http://www.ornis.de/
4 June 2000


"Thanks for your web journal: superb."

Roy Greenhalgh
England
7 May 2000


"C'est un site hénaurme, un mine d'infos."

Pierre-René Legrand
Villeneuve d'Ascq (Nord)
France
p.r.legrand@infonie.fr
http://www.egroups.fr/group/martinets-hirondelles
26 March 2000


When surfing the net I incidentally found your Apus-site and was much impressed."

Nikita Chernetsov
Biological Station Rybachy,
Zoological Institute,
Russian Academy of Science
27 February 2000


"I have visited your homepage and found it very successful."
XU Yangong
China
7 August 1998


"Wonderful site for a wonderful bird!"
Serge Scory
http://www.mumm.ac.be/~serge/birds/home.html
25 June 1998


"Today I saw your homepage on the Swift. It looks great! Congratulations!"
Dick Bos
NL Venlo
http://www.pz.nl/gierzwaluw/
18 June 1998


"It has been a pleasure to discover that you have a page about Apus. Here is my web page: http://www.virtualbaix.com/mosquits/"
Carlos Aranda
Barcelona, Spain
11 June 1998


"I have checked the URL & found it to be very good."
Terry West & Noel Wamer
14 May 1998


My congratulations! I see that the your virtual magazine is coming off the ground."
Gerald Oreel
8 February 1998


"Your APUSlist is a most wonderful work."
Phil Chantler
20 January 1998


"I think The Common Swift Home Page looks very promising."
Jan Holmgren
5 January 1998


"Deine Website habe ich mir angesehen - gefällt mir. Endlich mal solide Informationen zu einer Art."
Henry Hahnke
http://www.Ornithologie-Berlin.de/
29 September 1997